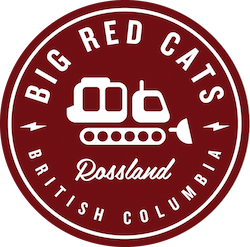 Safety

It's our top priority. 

BRC is an active and accredited member of HeliCat Canada. As members, we strive to achieve the highest operating standards of professionalism and safety in the snowcat and helicopter skiing industry. 

All our guides are trained and certified through the Canadian Avalanche Association (CAA), the Association of Canadian Mountain Guides (ACMG) and/or the Canadian Ski Guide Association (CSGA).

Each cat will have two guides dedicated to their group's safety (a lead guide and a tail guide). We also have a robust Snow Safety program with two trained professionals in the field each acting as additional field support and assessing conditions run by run, slope by slope.

All guests will complete online and on-site training prior to skiing.

We also every guest with high-quality backcountry equipment (backpack, shovel, probe, and Mammut Barryvox transceiver) for the day.

Different trip levels for different abilities

This means that you generally ski with people going at the same speed. Experts get the super steeps, pillows, and cliffs they enjoy, while Intermediates can cruise along in bowls and spaced trees without performance anxiety.

Easy access

Access to our terrain is as quick and easy as it gets! It is about a 25-30 minute highway drive from RED Mountain Resort to our Staging Area, where we meet for daily avalanche training. From there it is only 40 minutes to the top of the first run!

Huge and varied terrain

Over 700 named runs, 8 peaks, and 220 km of snowcat roads spread out over 20,000 acres of terrain. The area is big, even for guides that are out skiing every day - it takes about 2 years to ski all the runs!

The BEST gladed skiing

One of our specialties is glade skiing. Glades have some of the best snow quality and make for some of the greatest skiing on the planet!

Large operation

Big Red Cats is one of the largest cat ski operations in the world! We have 10 snowcats (6 snowcats with passenger boxes and a few road-building cats) and in the busy period, we normally run 5 snowcats per day. 

Unmatched accommodation choice

Choose from high-quality 5-star condos, 5-star hotels, and boutique lodges, or take advantage of budget-friendly hostels and our social, shared lodging options.

Flexibility

Book one day, six days, or alternate with resort skiing.  Why not take advantage of a world-class ski resort and mix up your cat skiing with resort days!  Members of your group can cat ski while others enjoy RED Mtn. Resort.

Great value

We have the best mix of price and quality and we also provide rain check and resort options, so you're guaranteed to ski or ride.

Ski with the family

We allow teens aged 12 years and up when skiing with a parent or guardian.