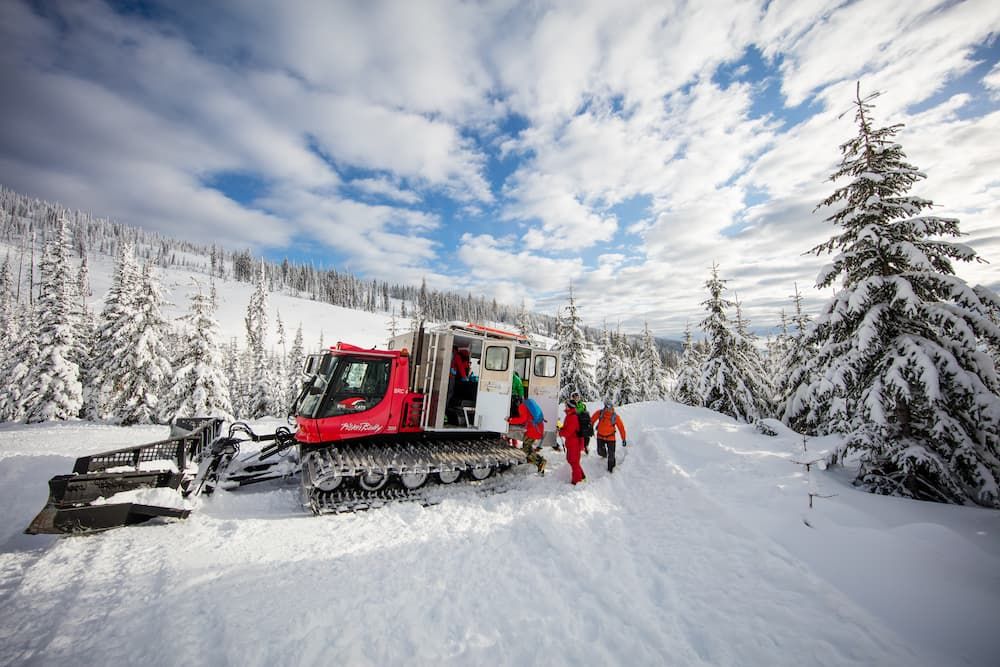 Single
Peak Season  (Jan.15 - end of season)

Early Season (Prior to Jan. 15)
Groups
Private Full Cat (up to 12 Seats)

Peak Season  (Jan.15 - end of season)

Private Full Cat (up to 12 Seats)

Low Season (Prior to Jan. 15 & after Mar. 20 )
ADDITIONAL:
Don't have a vehicle or just prefer to not drive. You can hop on the bus and our guide team will give you a lift to the staging area. Departs at 8am sharp.

Add to your booking for a refundable seat option (optional)

All cat seats are subject to a fuel charge. Automatically added to all bookings.
Lunch is included.  Safety gear is included (probe, shovel, transceiver, radio).  Lodging is NOT included but can be arranged.
Fat skis, snowboards, and airbags are available to rent if arranged in advance - no rental boots.  
20% deposit required at time of booking 

Remainder payable 90 days before the trip
Payments are strictly non-refundable, unless $79/seat extra is paid for the weather insurance. The weather insurance allows for a refundable seat in the event that conditions are deemed hazardous and we can not take you out cat skiing.  

FULL BOOKING POLICIES FOUND HERE
We STRONGLY recommend purchasing travel insurance which includes trip cancellation for sickness/injury/COVID, as well as ambulance and heli evac - if you don't live in BC, BC Ambulance is not free. www.sandersontravelinsurance.com has this cover.
All guests will be required to complete a liability waiver at time of booking, or shortly thereafter.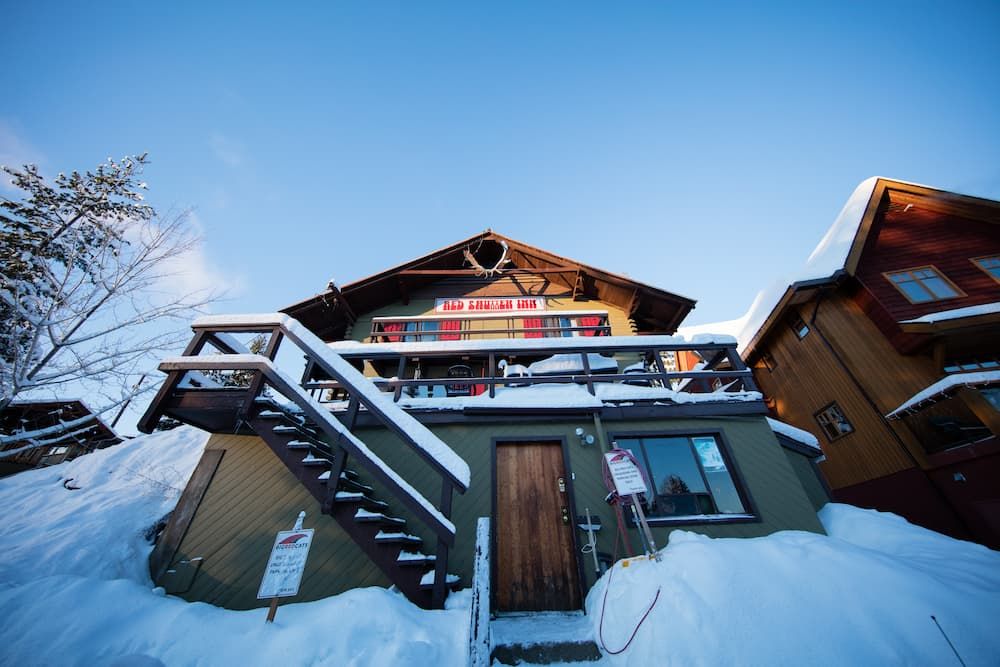 6 rooms available. Price based on double occupancy. Single occupancy rate $129/night

Red Shutter A-Frame Cabin

Big Red Lodge (Groups Only)

Sleeps 12 - Per Night, C$1400 if not cat skiing
We can book all of the above lodging options for you with your cat skiing package, or you are welcome to book these other options directly.
Other Accomodation options
Nowhere Special Hostel from C~$40 per bed in a shared room
Luxury condos 2-5 bedroom from C$350 - C$1500 per night (sleeps 2-12)
We can arrange packages with lodging and cat skiing on one bill if you prefer, or you may find your own lodging